Former US President Donald Trump on Sunday announced David Schoen and Bruce Castor to be lawyers defending him at the upcoming impeachment trial at the Senate. Trump's prior lawyers abruptly parted ways with him on Saturday, after Trump insisted that he was victim of election fraud.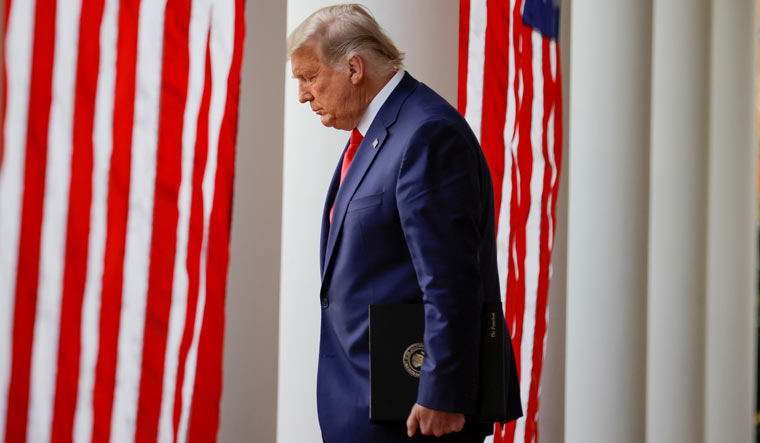 Trump is set to face an impeachment trial for a second time on February 8. Schoen, who has been helping trump and advisors prepare for the proceedings, is a frequent television legal commentator and Bruce Castor was a former district attorney in Pennsylvania.
Sources told Reuters that Trump's two lawyers Butch Bowers and Deborah Barberi's departure was a result of a mutual decision.
Last week, 45 Senate Republicans backed a failed effort to halt Trump's impeachment trial. Ever since Trump's departure from the White House, the Republican Party has been divided over showing support towards the former president who is being charged with inciting the riots that took place at Capitol Hill, an incident that led to five people losing their lives. There may be a chance that Trump may be acquitted at the trial. The former president, in an attempt to save himself and to sow fear among Republicans, announced the possibility of launching a third political party—the Patriot party.
Trump's defence team at his first impeachment trial included some high-profile names like Alan Dershowitz, one of the best-known criminal defence lawyers in the country, White House counsel Pat Cipollone, and Jay Sekulow, who has been chief counsel of the American Center for Law & Justice since 1991
Schoen previously represented Trump's former adviser Roger Stone, who was convicted in November 2019 of lying under oath about Russian interference in the 2016 election. Stone was pardoned by Trump in December 2020, weeks before he left office, Reuters reported.